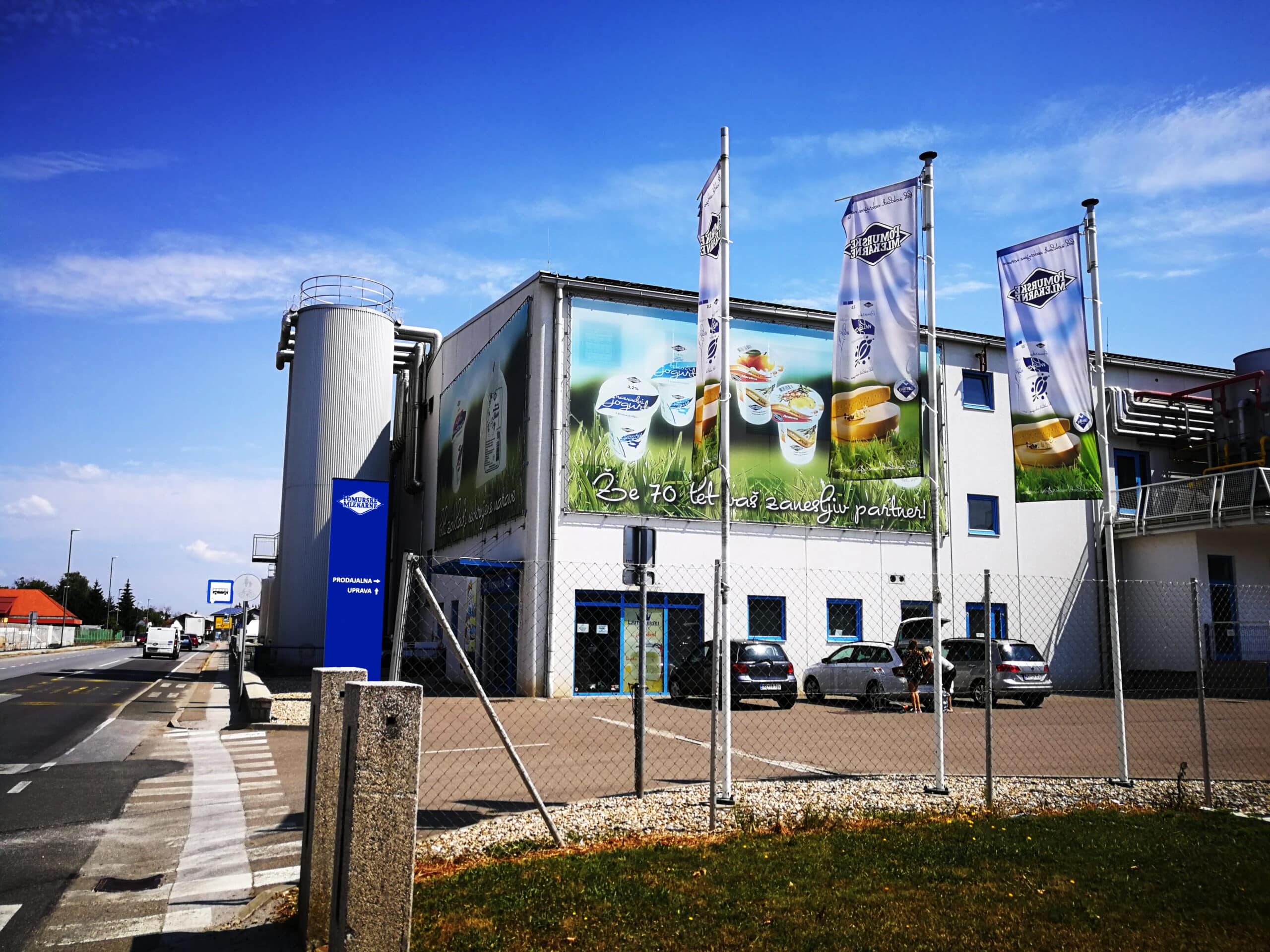 Introduction
T he company Pomurske mlekarne, d.d. has been operating for the past 75 years in Murska Sobota and Ljutomer. As a modern dairy company we follow the newest global trends and apply them to our environmentally friendly production and technology.
With our premium quality dairy products of Slovene origin we aim for the most demanding and health aware customers. With our key message: »The white treasures of pure nature«, we make a promise to our customers to provide »nature's« white treasures to their table every day.
Our main production streams are milk and cheese, which are the basis for all our products such as: milk, butter, cottage cheese, cream, fermented products, products for children and non-dairy products. Our cheese range is marketed under the brand name »Ljutomerski sir« alongside of course the finest Emmentaler cheese.
Mission
Pomurske mlekarne's Mission is to continue with its 75 years old, rich tradition of milk production using all the milk from East Slovenia region to create the white treasures of pure nature, therefore premium quality and healthy dairy products, satisfying even the most demanding consumers at home and abroad.
Vision
Our Vision is to modernise our range of products for consumers at home and abroad over the next 5 years. We are striving to keep the reputation of a high quality Slovene milk producer, dedicated to 75 years of the highest standards. With White treasures of pure nature we will be competitive on a global level with new developments as well as the marketing of our UHT products, including powdered milk.
Values
Commitment to producing safe and high quality dairy products,
Developing partnerships with our employees, suppliers, and consumers,
Innovation and development,
Commitment to respect our community and environment.